The Scottish National Museum of Modern Art (above is one of the exhibits) was amazing! Different! Engaging! Art-ful.
I woke at 5 to get two of the pilgrims--Sarah and Kelly--off to the airport. Then I got more pilgrims to trains and buses. Then I took off to the Scottish National Museum of Modern Art in the "burbs" of Edinburgh.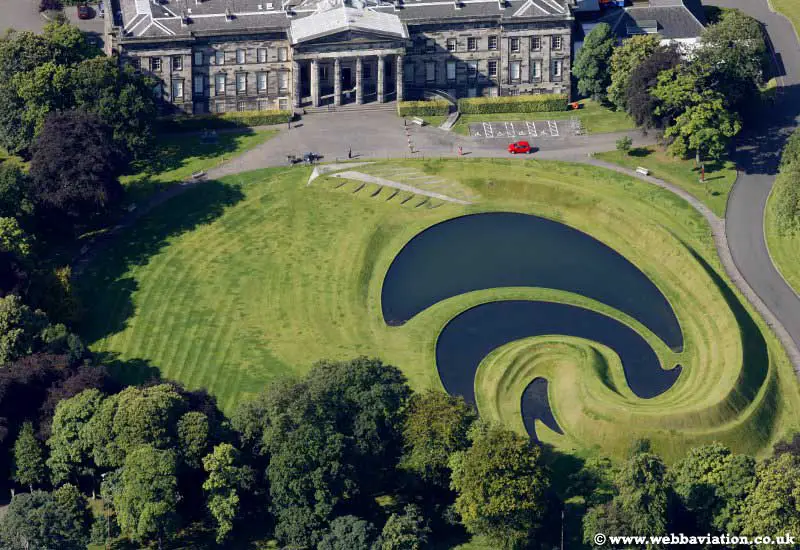 As you can tell from the pics, this is no ordinary museum or museum grounds. How I wish NC had such artistic adventures!
Later in the day I had a great coffee with Nicki Ewing, a former Assistant (and once director of l'Arche Edinburgh) of l'Arche Lambeth. We laughed, cried, and laughed some more, collecting memories and regaling each other with our lives since we left l'Arche Lambeth 25 years ago.
Fantastic!
Buen camino!
B